Well, if this wind hasn't already blown you away, I hope you can take a moment with a nice warm cup of tea and catch up with me and Bodacious.  I'm working at home on the boat this morning so I'm getting the full force of that wind!
I can't believe it's been almost a month since my amazing bootcamp week on the warm sandy beaches of Tulum.  For those of you who've been following by Epic 50th year, my November epic event was 7 days of bootcamp with 14 other awesome women at Hemingway Beach Resort in Tulum, Mexico.
The week included 7 mornings of bootcamp (strength exercises, handball games, push-ups, jumping jacks and BOXING!) Did I mention I LOVED the boxing?!? I never would've guessed:)
It also included yoga, salsa classes, massages and delicious food. Louise from Body Exchange takes a group every year so I'd recommend you have a look for next year if you're interested. You are so worth it!
I learned that I am a lot stronger than I thought I was and I got out a lot of frustrations on my friend Kim's punching pads!
Here's me in my power stance;)


As always, we're full of amazing fashions for all of your holiday party needs.
Joseph Ribkoff continues to inspire with all of the pretty dresses and separates up to size 22. Here's our gorgeous Jihan showing off a few of the latest arrivals.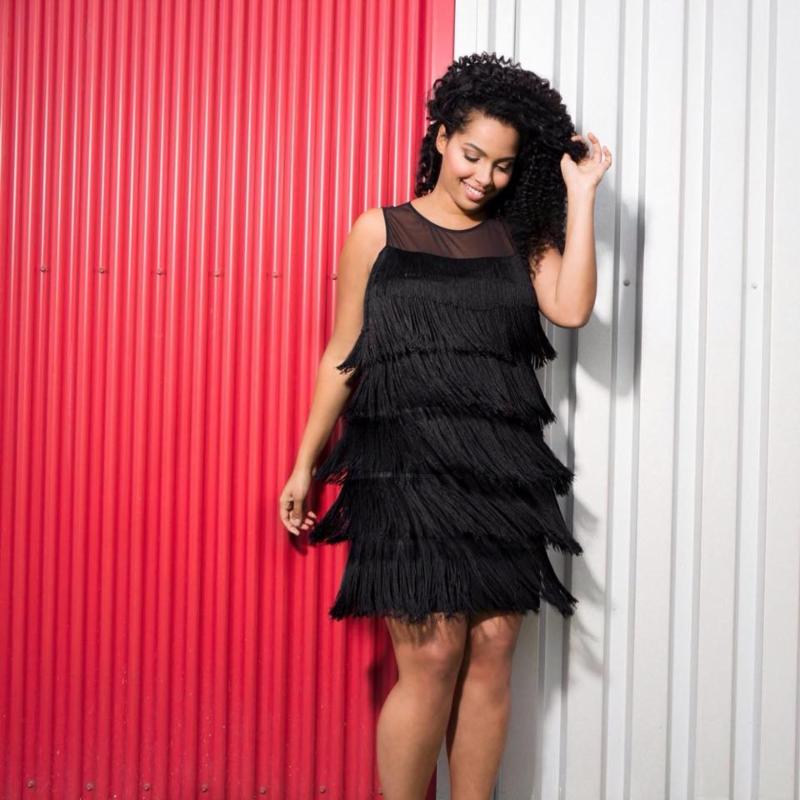 I'm also loving this new horizontal striped skirt seen here 3 different ways.


New Chalet crinkle arrived yesterday! We're still unpacking these so no pix yet but I can tell you that there are lots of turquoise, blue print and white styles for those of you who are checking out for some fun in the sun.
We want you to stay dry and stylin'!  Chloe Angus rain jackets are NOW ON SALE for 30% OFF!
And here's something new to tickle your fancy…
First off, Elk Accessories and Clothing from Australia
I'm absolutely loving the flow and simplicity of this new line. It's not a curve hugging fit but more flowy and loose. The fabrics are super soft and the line just looks elegant and fresh.  Here are some pix…I already own the dress below and am loving it!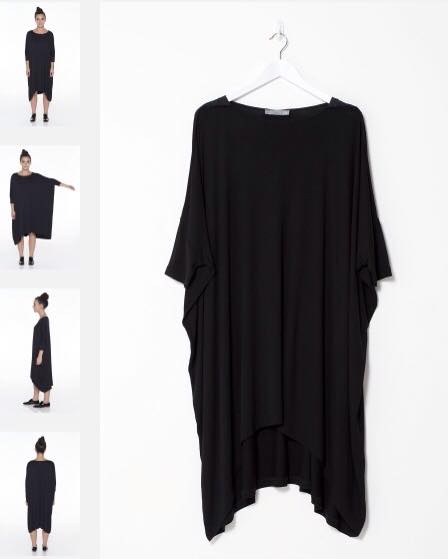 Our other new line, K-O.ME has just re-stocked us with some gorgeous new prints and styles.

Tonight and next Thursday, Bodacious and our lovely neighbours at Delish General Store will be staying open until 8pm for your shopping convenience.  Delish has awesome and local gifts for the whole family!
Bodacious can also assist you with the hard-to-buy-for on your list.
Easiest and most appreciated gift ever?  These super gorgeous jewel-toned Marigold Collective silk scarves from a women's co-operative in Vietnam.

or choose from our awesome selection of pretty and petite earrings from local designer, BuenoStyle


or? or? or?


I'll be there tonight (with bells on) so come on out and see me! Hot chocolate is on me!
Still stuck for ideas? We are so here for you!
Today until December 24, if you purchase a Bodacious $100 Gift Certificate, you will receive an extra $30 certificate at no cost. This can be given as a separate certificate or all in one. Or "one for you, one for me"? Can't beat that!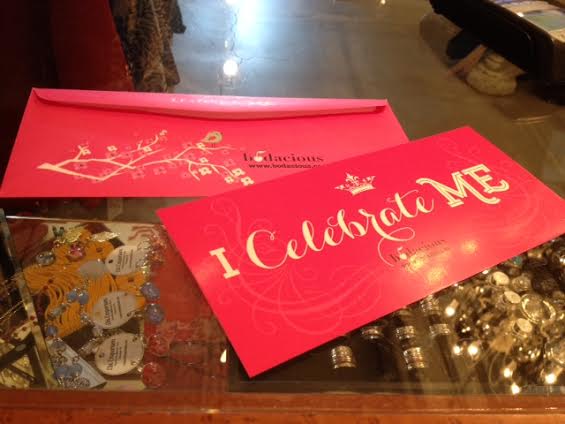 Thank you to all who donated to our clothing and care items drive for the WISH Drop In Centre Society.  We were able to collect an amazing amount of warm clothing and necessities with your help. So very appreciated!
We want to wish you all the most loving blessings of this season.  May you love and be loved.  Enjoy this season of giving and know that the most important part is to be kind and care for each other.
We will be closed at 3 on Christmas Eve
Closed Christmas Day, Boxing Day and New Year's Day